Located along the I-15 and Southern Parkway, Desert Color is one of St. George's newest strategically planned, luxury communities that's built around the principles of connectivity, sustainability, and naturally beautiful setting. It's the first of its kind in Utah that uses a unique design to adopt a water-efficient landscape.
Walking into this community, you will find that it has the best of everything Southern Utah has to offer—from opportunities for social interaction to wellness, great homes, and healthy living.
Recreation and entertainment opportunities are also ample in Desert Color with a good mixture of hotels and resorts, parks and trails, shopping and restaurants, and clinics. What's better, the community also has its own police and fire station.
However, beyond the homes, parks, and businesses, the community strives to set a new standard of life—it creates a collage of balanced lifestyles that contain everything the State has to offer while also introducing never-before-seen-amenities.
Desert Color is a community that gives you the chance to choose a life that's something different than Southern Utah has ever been able to offer.
Things to Do
Regardless of your age, Desert Color offers a wide array of things for everyone to do. The acres of sports parks, community trails, and parks will help you to keep moving. And the new year-round golf entertainment complex, BigShots Golf, provides the ultimate gaming experience with full-service food, sports bars, outdoor patio, mini golf, private event space and climate-controlled tee boxes welcoming every level of player (coming Fall 2021).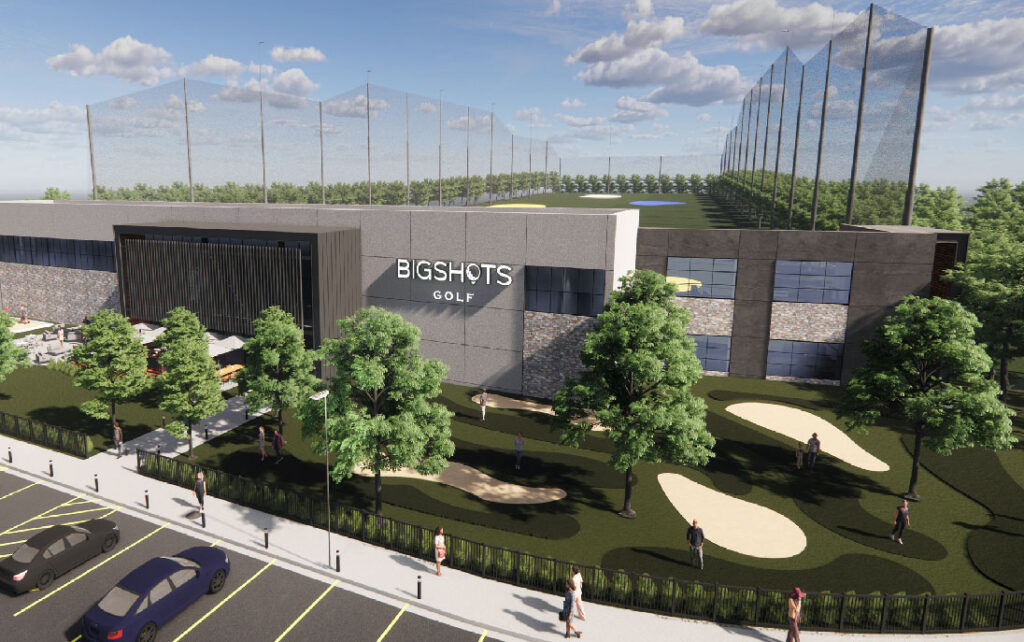 The natural parks and open spaces further heighten that connection to the beautiful surroundings, helping you make the most out of the spectacularly laid out 210 acres of parks and trails.
A recreation center located centrally within the mixed-use commercial district is open to both athletes and residents regardless of ability. The warm southern weather with nearly 300 sunny days per year further enables you to enjoy all of the outdoor recreational amenities Desert Color has to offer.
Homes for Sale in Desert Color
Education
Desert Color is a self-sustaining community that portrays a combination of facilities and services, including public-use facilities—21st-century schools, libraries, and cultural centers—and an innovation park for higher education research and development.
Climate
Desert Color's climate is much similar to St. George's climate—the city it is located in. The community gets 10 inches of rain and 2 inches of snow on average every year.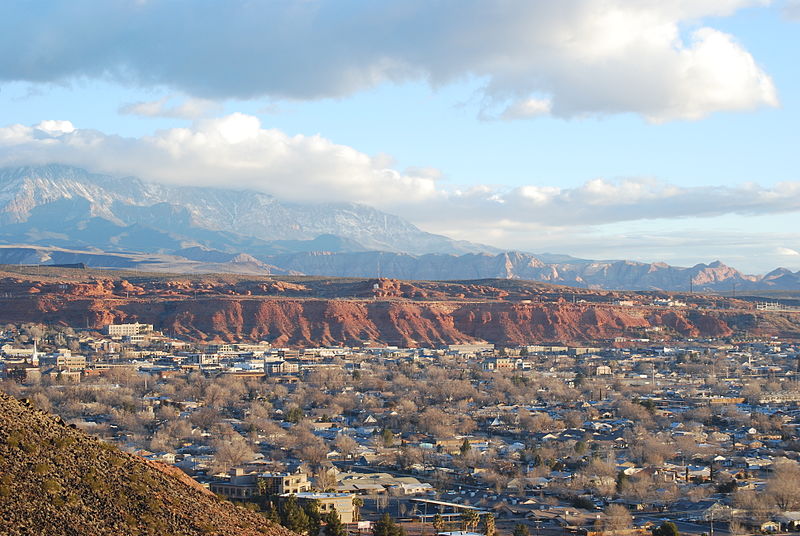 April, October, and May are the most pleasant months in Desert Color while July and August are the warmest. July is the hottest month, with temperatures topping 101.2 degrees. On the other hand, December is the coldest month, with nighttime temperatures averaging 28.1 degrees.
Public Transportation
Located near St. George airport, Desert Color is an open community that is connected by trails linking the neighborhoods to parks, schools, commercial areas, education centers, and healthcare centers.
Furthermore, Desert Color interconnected community trails also tie into the existing regional trails of St. George, making it easy for commuters who travel to work every day.
Living in Desert Color
Desert Color is a mixed-use commercial district that is built in 3,400 acres of desert expanse along the Utah-Arizona border. Designed to be the focal point and the central hub of the entire community, the project was split into four major land-use areas—leisure, hotels, business mixed-used zone, and residential housing—during its development stages.
Currently, the community features 210 acres of parks and pathways, trails, and conservation areas. These facilities allow residents, visitors, businesses, and activity seekers the opportunity to experience a life that's more connected to society and the land. Additionally, Desert Color also features a 103-acre business area that holds office space, colleges, medical services, entertainment, cultural events, and more.
The entire Desert Color area is comprised of more than 10,000 new dwellings that accommodated over 30,000 residents. The median home value in Desert Color ranges at $439,699. Every resident gets to enjoy the variety of choices between neighborhoods, architecture, and residence types that features both modern and smart-home technologies.
Have a Real Estate Questions? Ask Deby Bauer!