Situated under the magical skies of Southern Utah and above the fast-developing city of St. George, The Ledges is a unique golf and residential community.
Its creative designs, the splendor of landscape, and lifestyle are not only evident within the community but also outside its borders that feature a wide array of recreation activities and opportunities that appeal to people of all interests.
Residents of The Ledges appreciate the collage of natural surroundings—the red rocks and white sandstone of Snow Canyon State Park, a lifestyle that's unparalleled in terms of both outdoor recreation and amenities, and the timeless desert home styles. What's more, the craze for the championship golf course designed by Matt Dye remains alive among residents throughout the year.
Regardless of your requirements, The Ledges of St. George makes a cozy and well-appointed community to make your next home. And, thanks to Southern Utah's climate offering more than 255 sunny days per year, you will always get to make the most out of the nature that surrounds you.
Things to Do
The Ledges is located just a 10-15 minutes' drive away from downtown St. George, away from the hustle and bustle of the city. Surrounded by ample hiking and biking trails and just footsteps away from the Snow Canyon State Park, outdoor recreation is plentiful in this community, and it offers countless opportunities for exploration.
If you are looking for fun, the Ledge Golf Course—a public championship 18-hole course is your best bet. Complete with indoor driving bays, high-tech teaching facilities, a stellar restaurant, a Clubhouse, a Pro Shop, and meeting places for gatherings and events, this golf course will gift you a memorable experience regardless of your skill level.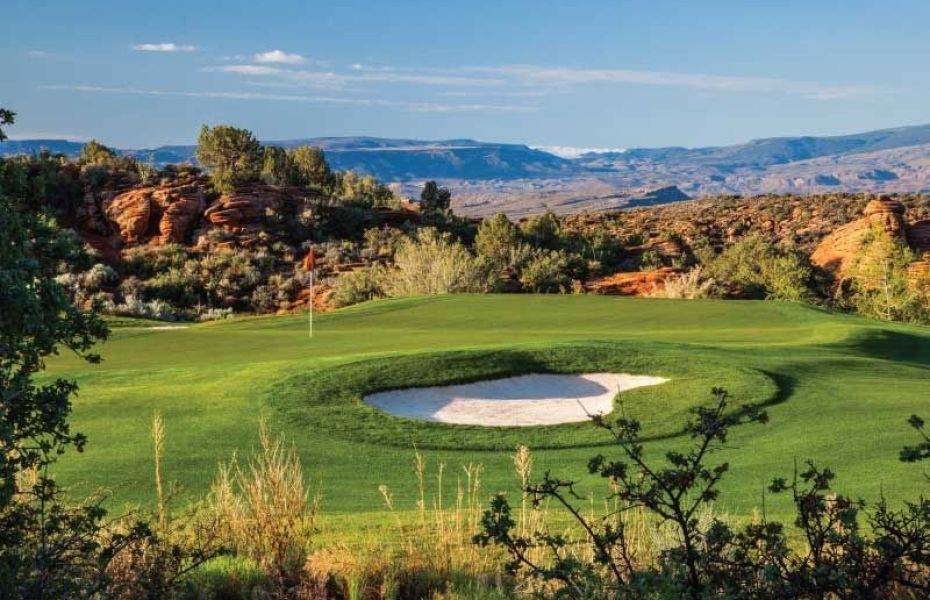 Right next to the Clubhouse, a resort pool is currently in the process of completion at The Ledges. It will feature the best modern pool design alongside a tennis and pickleball facility. The Fish Rock Grille located in the community will further satisfy your appetite and taste buds.
For those who love rock climbing, The Ledges also offers impressive rock climbing opportunities. Living in this community means you'll be staying close to numerous climbing routes.
Furthermore, National Parks like Zion, Grand Canyon North Rim, and Bryce Canyon are all within driving distance. Whereas both Snow Canyon and Red Cliffs National Conservation Area are literally at your doorsteps. The Sand Hollow Reservoir makes a great option for fishing and boating, and the Brian Head Mountain is ideal for snowboarding or skiing.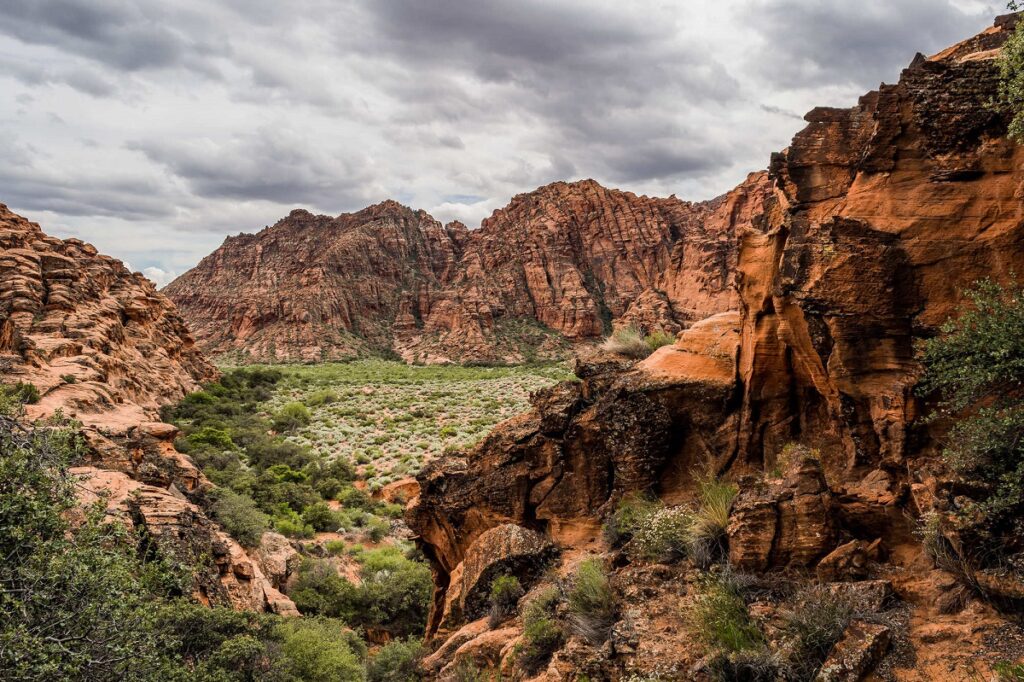 Homes for Sale in The Ledges
Education
St. George is home to highly acclaimed, award-winning schools, and the city features one of the highest performing school systems in Utah.
The Ledges lie close to many educational institutes like Snow Canyon Middle School, Southwest High School, Dixie State University, Snow Math and Science Center, and The University of Utah Graduate Center.
Climate
St. George witnesses nearly 255 sunny days, 10 inches of rain, and 2 inches of snow annually. The city also gets some kind of precipitation 43 days per year, on average.
St. George scored a Sperling's Best Places Comfort Index of 7.5 out of 10, which means it is among the most pleasant cities in Utah. April, October, and May are the most pleasant months, while July and August are the warmest months.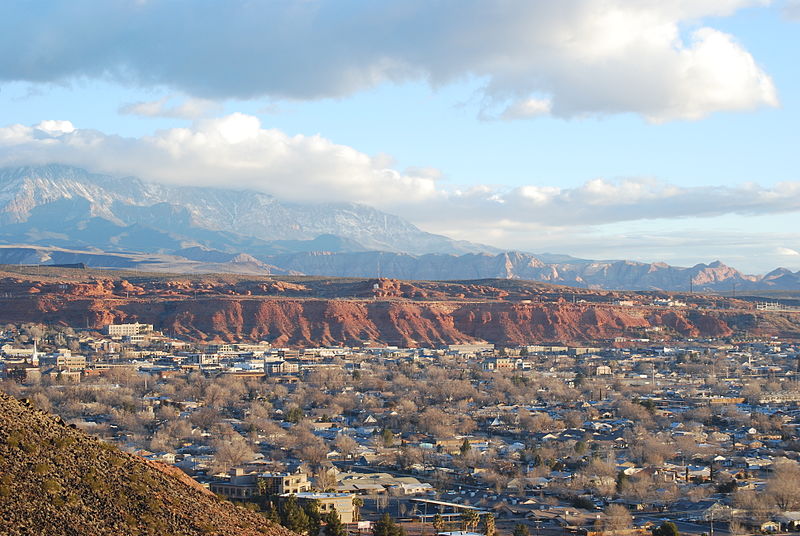 Public Transportation
The Ledges is well connected to every other part of St. George through trails. Residents can take St. George's public transit system, SunTran's buses from Monday through Saturday from 6:00 am to 8:00 pm.
Living In the Ledges
Nestled in the desert landscape of Southern Utah, The Ledges is a paradise where natural views meet convenience and serenity. This picturesque community provides residents a slice of everything good Utah has to offer, from the natural wonders of the landscape to the golf course club that will leave you wanting for nothing.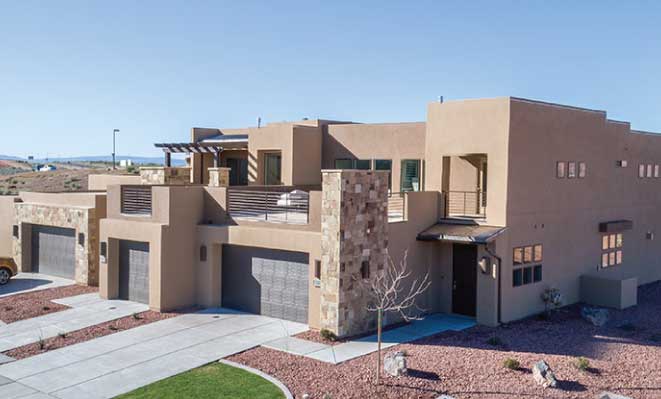 The community, unlike any other, offers its residents a wealth of family-oriented amenities. Several outdoor recreational facilities like national parks, ski resorts, and trails for biking, hiking, and horseback riding are a short drive away from the Ledges.
Living in The Ledges means you will have an opportunity to live in a community that provides you nearly everything. Whether it's beautiful views, epic golfing, fine dining, or a wide array of recreation, this cozy community features a nice balance of comfort and excitement.
Have a Real Estate Questions? Ask Deby Bauer!