Resting in the warm climate of southern Utah, Southern Shores is a luxury community that will create ample opportunities for people to live on beachfront property. This one-of-a-kind desert oasis will be Utah's first private water sports community that features 56 custom home sites, four lakes, volleyball, pickleball, and tennis courts.
Living in Southern Shores will be a peaceful and equally exciting experience made possible by the variety of recreation, including waterskiing, paddleboarding, wakeboarding, wake surfing, sunbathing, relaxing, fishing, and more. Of the 56 custom home sites, 32 home building sites will feature a boathouse of their own on the water. Even better, the community will have two cables pulled lakes with access available for all 59-lot owners.
Destinations like Sand Hollow, the new Copper Rock golf course, and Zion National Park all lay in close proximity to Southern Shores. So you will never run out of exhilarating things to do. And what more can you ask for when you get to enjoy basking in 300+ days of yearly sunshine!
Education
Southern Shores lies close to many educational institutes ranging from preschools to universities.
The notable institutes in the city include Hurricane High School, Diamond Ranch Academy, Dixie State University, Dixie Technical College, Ashcreek Academy, and Tuacahn High School for the Arts.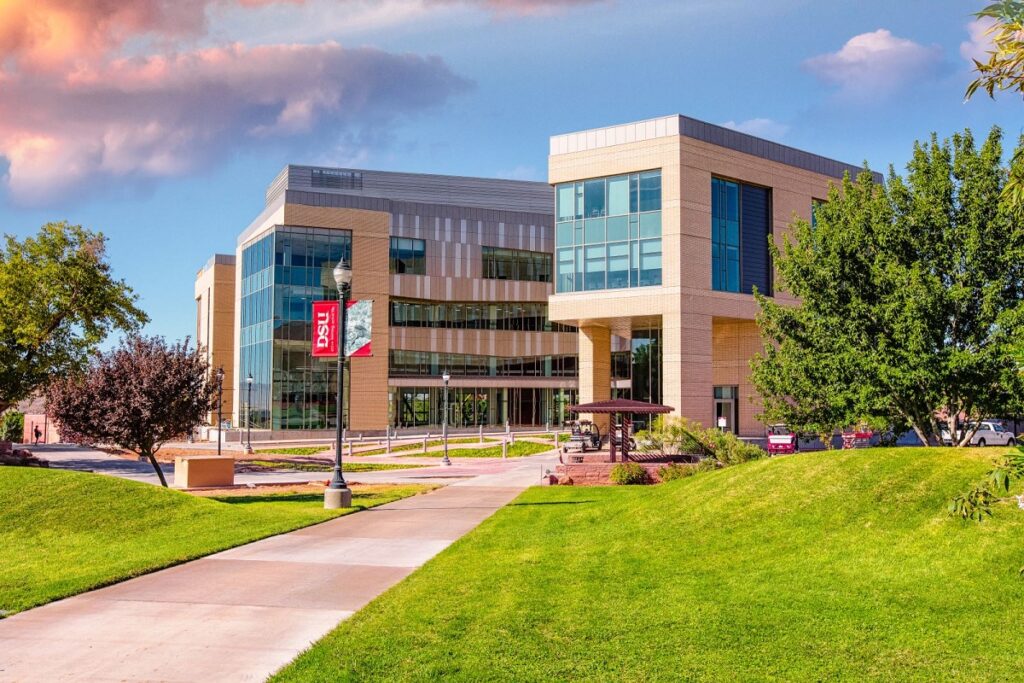 Homes for Sale in Southern Shores
Climate
In Hurricane—the city where Southern Shores is located—the summers are warm, and the winters are chilly and partly cloudy. The city receives less rain every year than the national average, and the temperature typically ranges from 30° degrees in winter to 99 degrees in summer, on average.
While the hot season lasts for 3.4 months—from June to September with the average daily temperature hovering above 89 degrees—the cold season lasts for 3.1 months—from November to February with an average daily high temperature that's below 60degrees.
Public Transportation
Currently, there are no roads that go to Southern Shores. But as the project progresses, trails will be built that links the community to Hurricane's highways.
The city also offers various public transportation options such as buses connecting Hurricane to nearby cities. Often people drive or carpool to work.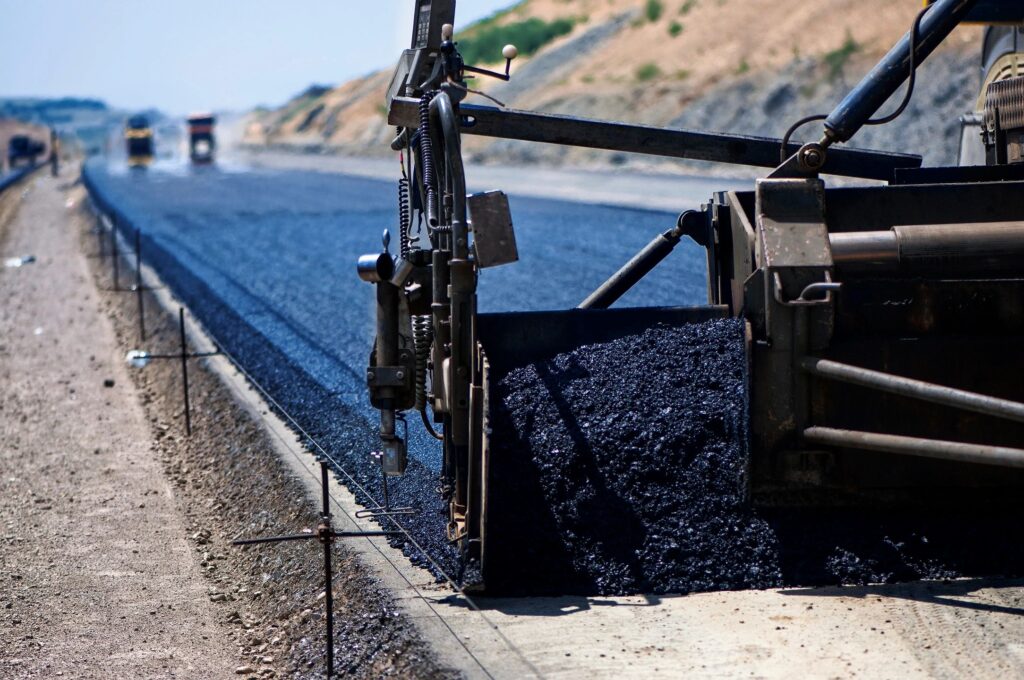 Living In Southern Shores
Located directly east of Sand Hollow near the Copper Rock Development, Southern Shores is an upcoming luxury community in Hurricane City, Utah. A warm desert community, Southern Shores will provide a unique atmosphere of private beachfront property with private docs complete with opportunities for water sports.
Stretching across a vast 87 acres of land, Southern Shores will be a private, gated 59-lot subdivision centered around three lakes—one larger lake and two smaller lakes.
The bigger body of water is 2,600 feet long and 500 feet wide, with an island resting in the middle that will serve as a sports lake for motorboat use, skiing, and wakeboarding. Along the shoreline of this lake, 32 three-quarter-acre lots will feature their own boat docks with a boathouse and a hydraulic lift—something like a boat garage.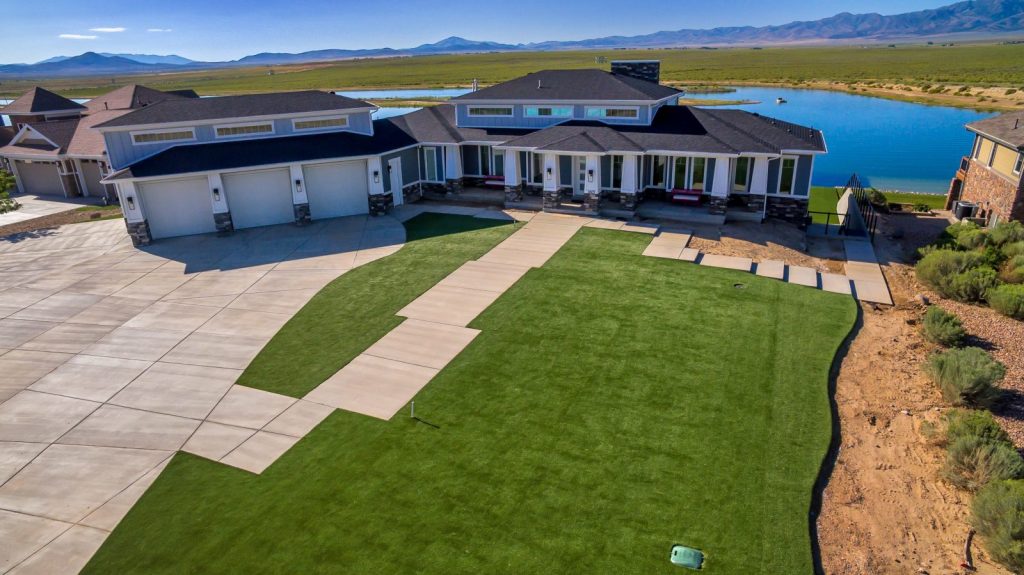 The smaller lakes will be approximately 700 feet long and 100 feet wide and will serve as cable parks for water ski systems or wakeboards.
The construction of the Southern Shores community began in fall 2020. The lakes are projected to be finished by summer 2021, after which the construction for homes will begin.
The 32 lots lining the larger lake will be priced around $500,000. The remaining 27 lots will be built in half-acre each surrounding the two cable lakes and priced at nearly $300,000. Apart from the 59 individual building lots, the community will also feature parks and tennis courts.
Things to Do
Southern Shores is located in Hurricane, a quaint and picturesque town in Utah. While the community will be known for its simple yet bustling aura, the recreational opportunities it offers in the vicinity will be what make it a hit among potential residents and visitors.
Hurricane holds two golf courses, two recreational lakes, sand dunes, mountain bike trails, and open areas. It also acts as the gateway to Zion, where the Zion National Park is situated.
Nevertheless, apart from these recreational amenities outside the community, the two lakes in Southern Shore will provide additional opportunities for many types of recreation, including wakeboarding, waterskiing, paddleboarding, fishing, surfing, sunbathing, and more.
Have a Real Estate Questions? Ask Deby Bauer!